| | Skunk |
| --- | --- |
Skunk InformationEdit
The skunks are available at zoo level 26.
For the skunk enclosure visit Zoo Buildings.
"You may think skunks are unfriendly since they spend their lives in solitude and scare everyone away with their foul-smelling fluid and threatening coloration. In fact, domesticated skunks are the friendliest pet there are!"
Skunk MapEdit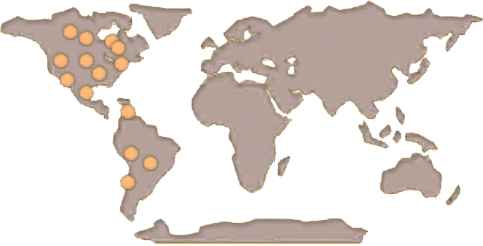 You can have a family of 4 skunks at your Zoo.
Buying and Breeding SkunksEdit
Family
Cost
Breeding Time
Family Reward
1st skunk (male)
10
2
1
Instant
600
2nd skunk (female)
8
3
2
Instant
600
3rd skunk (female)
5
4
3
1
37h

(1d 13h)

600
4th skunk (male)
6
4
3
37h

(1d 13h)

600
Total Gems,
Breeding Time,
and Popularity
23
15
7
7
74h

(3d 2h)

2400
The first male and female skunks are brought to your Zoo by helicopter when you buy them. The 2 baby skunks are bred in the Nursery and cost gems to breed. When you have collected a family you'll get a Tcash reward.
You have a Zoo Book in which you can see how many of the 176 animals available you have in your Zoo.
When you get a skunk it is given a random name, but you can rename it if you want.
Skunks Zoo Book PageEdit
Skunk Family Video Edit
Is something missing? Noticed a mistake? You are welcome to comment and edit pages.
You can visit the Community Portal to learn how to contribute. Your help is appreciated!
Ad blocker interference detected!
Wikia is a free-to-use site that makes money from advertising. We have a modified experience for viewers using ad blockers

Wikia is not accessible if you've made further modifications. Remove the custom ad blocker rule(s) and the page will load as expected.